Foods to Avoid for a Whiter Smile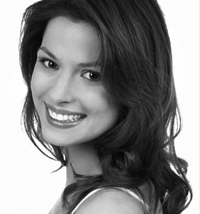 If having white teeth is important to you, then there are several types of foods that you should be avoiding. These are foods that will naturally stain your teeth over time, which will make for a dull smile. Below are several common foods that you should keep an eye out for if you want to have the whitest teeth possible.


Wine has high levels of acid and tannins, which is why it is one of the foods that most often stains the teeth. In particular, avoid red wine, as it can cause your teeth to darken if you drink it regularly. This is one of the most well-known foods that most dentists will warn you about.


Excess sugar in the form of candy, soft drinks or other types of treats is very bad for your teeth if you want to keep them white. It is understandable that these things are hard to avoid, but you will notice that your smile stays brighter over time if you avoid them.


Coffee is another very popular item that has been shown to negatively impact the whiteness of teeth. Like wine, coffee has high levels of acid. If you do decide to drink coffee anyway, make sure to at least not add any sugar to it. Coffee with sugar added is even worse for your pearly whites.


There are just a few of the most commonly consumed foods that can have an effect on the brightness of your smile. Try to avoid them as much as possible if you are looking to keep your teeth as white as you can. Check with our Los Angeles teeth whitening expert for more information on how to keep your teeth healthy and about other ways for whitening your smile.

Back to Blog